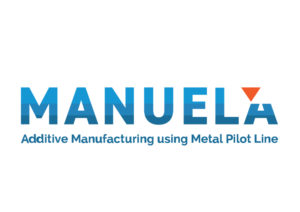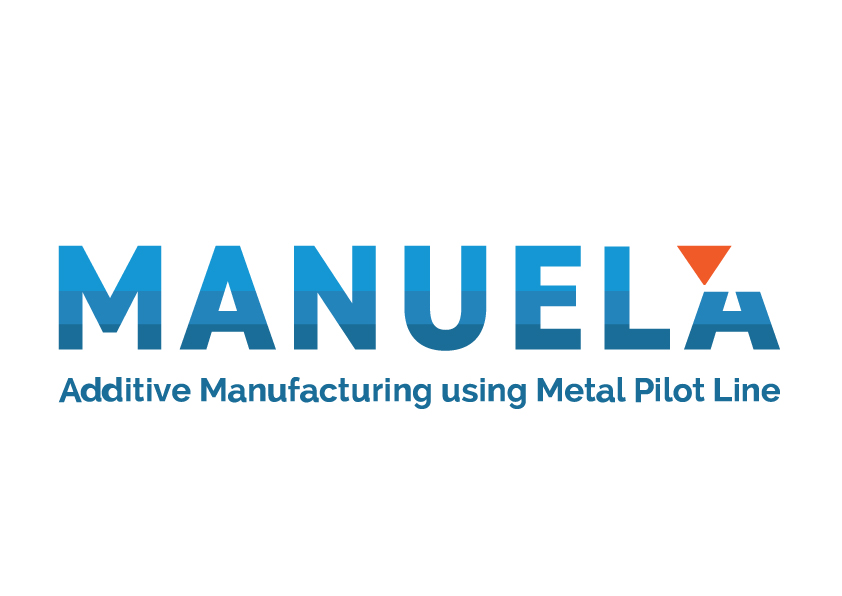 MANUELA project has been launched on October 1, 2018 and will last for four years until September 2022.
Relying on two major Additive Manufacturing technologies (LPBF: Laser Powder Bed Fusion and EBM: Electron Beam Melting), MANUELA aims at deploying an open-access pilot line facility, covering the whole production sequence, to show full potential of metal AM for industrial AM production. 
At first, careful instrumentation and adaptation of LPBF & EBM machines will allow increased process reliability and speed. Secondly, the pilot line – including the adapted processes – will be deployed. The hardware layer will integrate novel process quality control monitoring and automated post-AM handling and processing. The line will be fed by design/optimization and AM process simulation workshops. Those workshops will collect continuous feedback from the physical parts of the pilot lines, to increase process reliability and robustness. MANUELA relies on a consortium composed of industrial end user's, suppliers, (material/powder, AM hardware, quality monitoring system, software, automation and post-AM treatment) as well as top research institutes in powderbed metal-AM, covering full range of AM technology chain for pilot line deployment.
The deployed pilot line will be validated with use cases, covering wide span of applications including automotive, aerospace, energy and medical.